Implementing Cutting-Edge Technologies in Higher Education
Category: Events and News,University News,WriteWise Updates -
Tags: Case Studies,Universities,Updates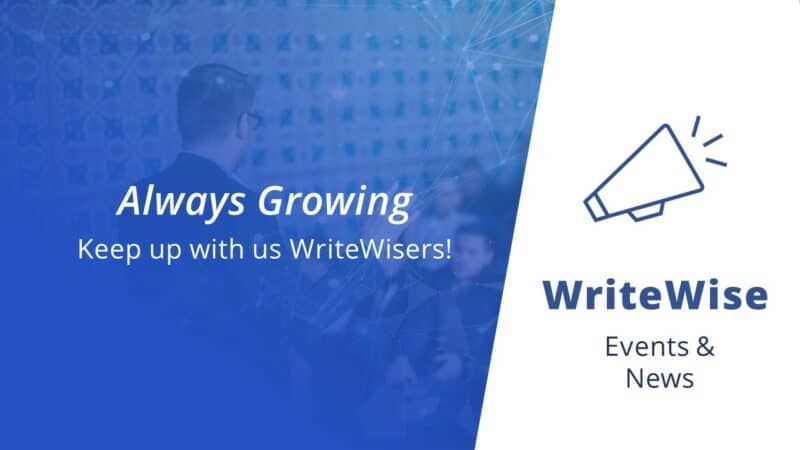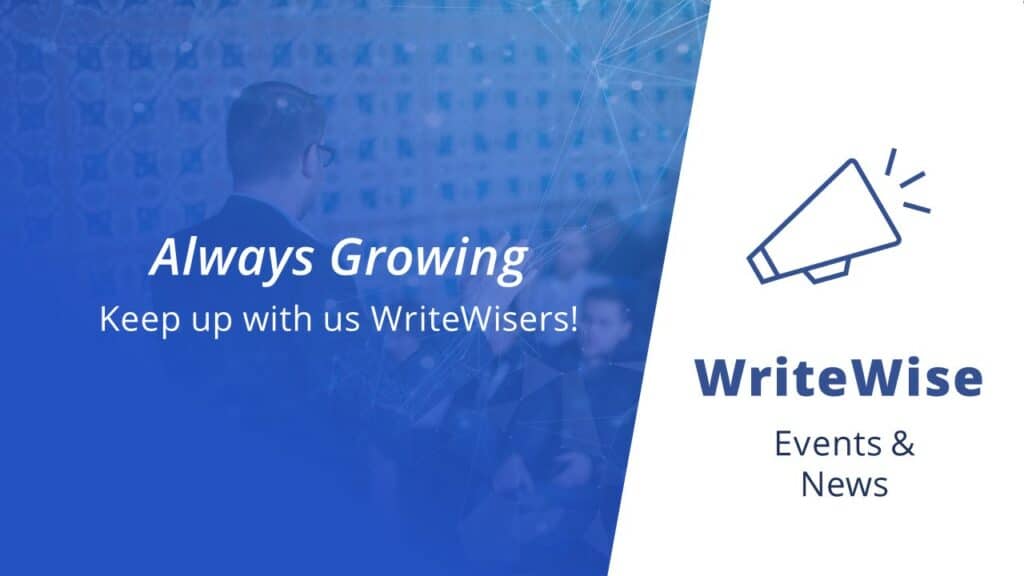 Why do Universities Need to Innovate with Cutting-Edge Technologies?
The use of new cutting-edge technologies has become a necessity and a great challenge that universities in Latin America must face. Is it possible to think of scientific/academic writing today without the use of a computer or laptop? Is it possible to conceive carrying out research without the help of the various sources of information offered by the Internet? While the answers to these questions may be highly controversial, it is imminent that the use of technological tools is here to stay in education.
Our commitment as an EdTech (Educational Technology) company is to promote, support and accompany universities on this path towards digital literacy. One of the great challenges faced by university students is the process of researching and writing academic texts, such as theses and research papers, among others. Anyone who has written an academic text knows the complexity of such a process. Due to a lack of knowledge and practice in academic writing, students often write poorly written texts without coherence and structure. This problem directly affects universities as the percentage of students graduating on time is significantly affected. However, this problem is not only limited to university students, but also directly affects researchers when writing a scientific article.
In view of the current scenario, and with the purpose of providing an effective solution, we developed WriteWise, a scientific technological innovation conceived and designed to help universities and academic institutions to improve their productivity indicators, supporting researchers and university students in the process of academic and scientific writing.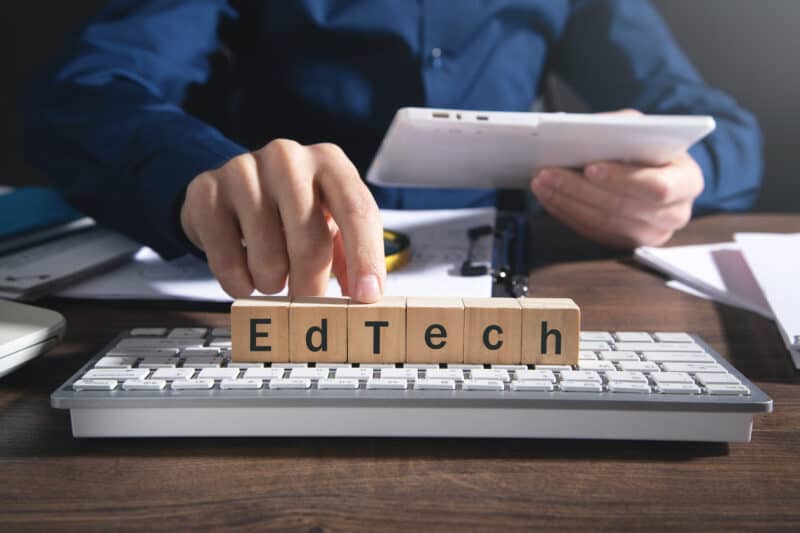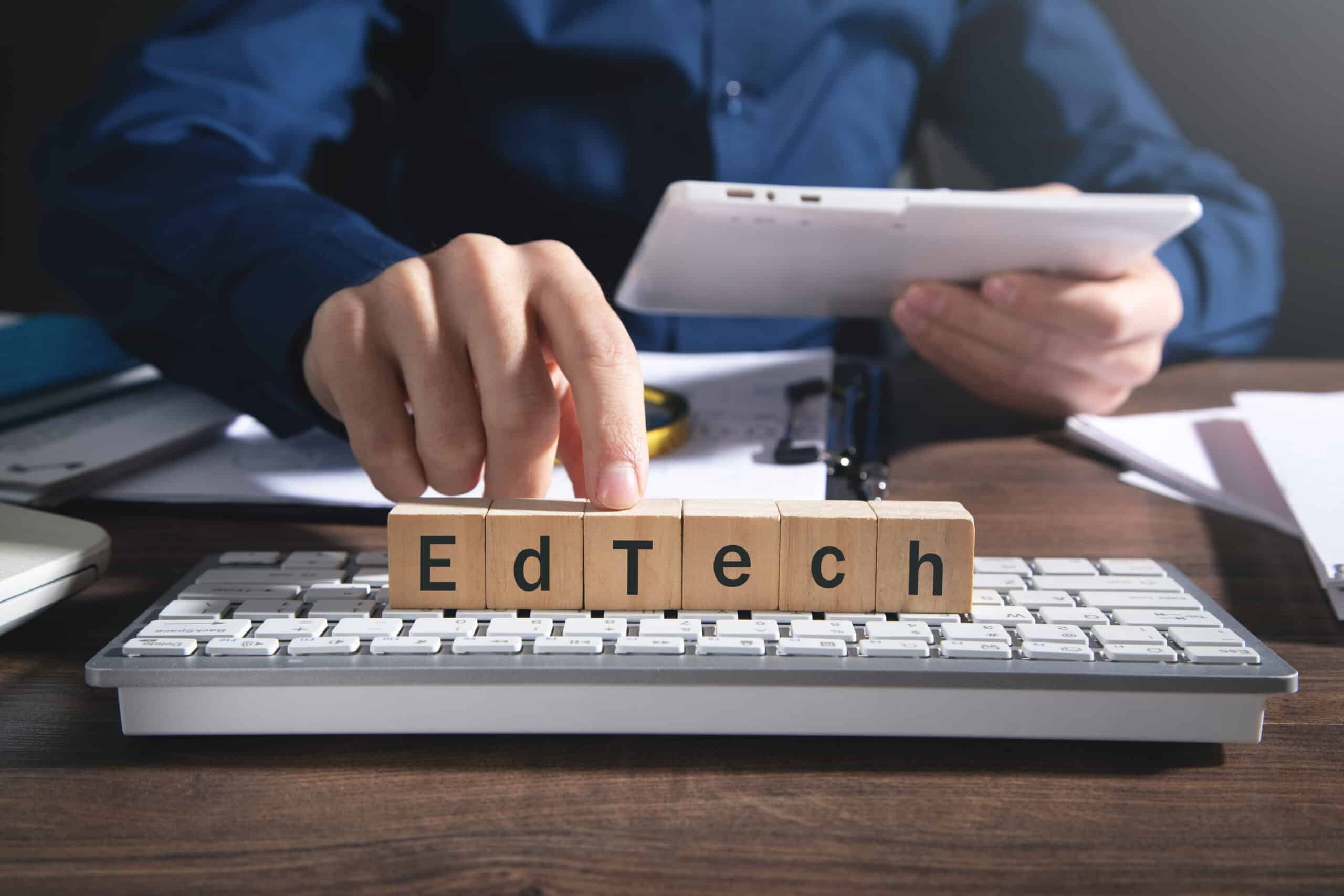 What Benefits Does the Use of Academic Writing Software Offer to Universities?
Throughout our years of experience, we have successfully implemented WriteWise, a specialized academic writing software that operates as an intelligent tutor that provides automatic and real-time feedback to the user in order to significantly improve his or her text. WriteWise uses cutting-edge Artificial Intelligence (AI)-based technology to review, edit and improve every word, sentence, paragraph and section of an academic manuscript. With many functions, WriteWise accompanies the user through the different stages of the writing process from how to start writing to the final stages of editing and proofreading.
WriteWise's success in universities is due to its simple yet effective design. Its user-friendly interface has made it an attractive option among researchers, academics, and students. Its automated feedback system is especially beneficial for those who do not have access to traditional tutoring services and, in the case of researchers, those who do not have access to expensive authoring services or prefer to opt for a more efficient and cost-effective option. With WriteWise, the user receives automatic, real-time help when writing, allowing them to improve their communication skills quickly and efficiently and, ultimately, fulfill the ultimate goal of becoming better writers.
On the other hand, it is worth mentioning that one of the differentiating points that WriteWise offers to universities is its implementation plan. Based on the objectives that are established with the university authorities, an action plan is implemented that allows the fulfillment of the objectives of the university with which we are working.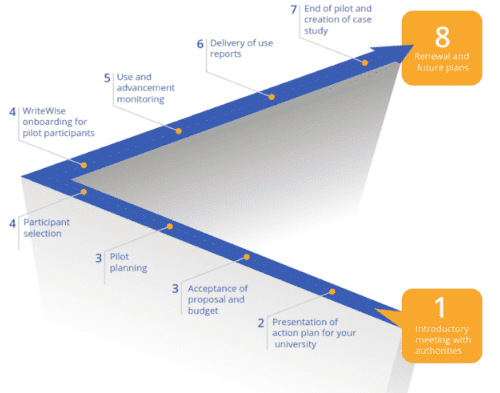 WriteWise in Universities
During 2022, different universities chose to implement WriteWise at the institutional level, among these was the Universidad Diego Portales (UDP). This institution, located in Santiago de Chile, acquired WriteWise licenses with the aim of boosting scientific production and supporting its faculty and researchers during the writing process. "Comparative experience has shown that this type of tool helps researchers make the acceptance and publication time of their articles more efficient and to learn to write in English in a more rigorous way and with appropriate scientific terminology," says Dr. Maite De Cea, General Director of Research and Doctorate Programs at the UDP.
The Research Department of the Universidad Central de Chile also opted to implement the WriteWise pilot plan during 2022. The implementation is of great benefit to researchers at the University as it gives them access to the AI functionality used by WriteWise to help correct and improve scientific articles.
Another clear example of successful realization of WriteWise in universities is the case of the University of Concepción (UdeC), ranked #11 in Latin America. Implementation of the pilot plan was carried out in 2021, obtaining remarkable results in terms of high-impact scientific production. A total of 100 doctoral students benefited from the use of WriteWise, which allowed them to publish a total of 72 research articles in a period of one and a half years. Thanks to the action plan based on the objectives established with UdeC, 68% of the publications were accepted in the Q1 and Q2 quartiles in Web of Sciences (WOS), 82% of the publications in Q1 and Q2 in Scopus and, finally, 84% in Q1 and Q2 quartiles in Scimago (see case study).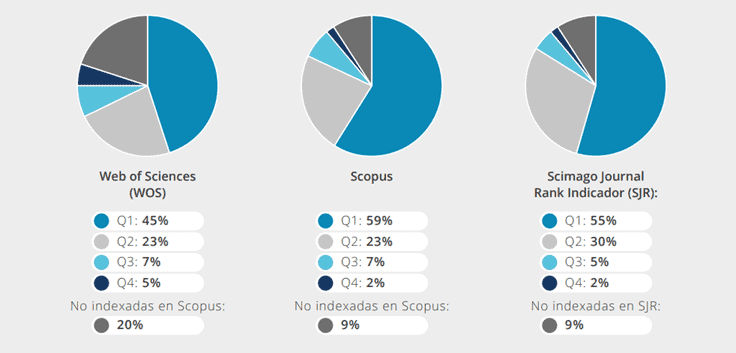 Dr. Ronald Mennickent Cid, Director of Research and Artistic Creation of the UdeC, in a note issued by the university, remarked on the benefits obtained from the implementation of WriteWise: "The WriteWise scientific writing tool has allowed several of our researchers to write specialized articles with greater grammatical rigor and also with greater clarity and structural order, improving the chances of acceptance in specialized journals."
The Universidad Técnica Federico Santa María (UTFSM), one of the most prestigious universities in Chile, decided to implement WriteWise into its academic program during 2021. The Office of Research established the main objective as strengthening and enhancing the academic writing skills of academics and researchers. Dr. Alejandra Urtubia, Research Director of the UTFSM, pointed out that "the aim is to generate and improve the skills related to the writing of scientific articles, through a writing workshop and the use of artificial-intelligence software. Publishing not only improves the indicators of our University and our position in the rankings, but also, through the dissemination of knowledge generated and published in scientific journals of the highest level, our university achieves even more prestige."
One of the pioneer universities in granting WriteWise licenses to its student community was the Universidad Andrés Bello (UNAB). During 2020, the Vice Rector's Office for Research and Doctoral Studies conducted a pilot test with 17 doctoral students with the aim of supporting them with in the scientific writing process. The Academic Director of Doctoral Programs at UNAB, Erika Poblete, highlighted, "This initiative is part of a series of complementary benefits and support for students in doctoral programs that we periodically provide. In this case, we believe that this scientific writing tool will be of great help for the final process of the students' theses." After completing the pilot plan, the 17 PhD students achieved the remarkable success of publishing 21 research articles in total in the period of 1 year (see case study). This is thanks to the action and implementation plan specifically designed with UNAB's objectives in mind. The students managed to publish in different quartiles in the main indexers:
Dr. Erika Poblete highlighted the impact of WriteWise on the Academic Direction of Doctoral Programs, "The results obtained with WriteWise have an impact at the university level, beyond the Office of Doctoral Programs, since it has to do with improving our productivity indicators. Improving publication times and the number of publications per student not only has an impact on program accreditation processes but also on institutional accreditation processes."
Likewise, in recent years numerous universities have decided to implement the WriteWise pilot plan, such as: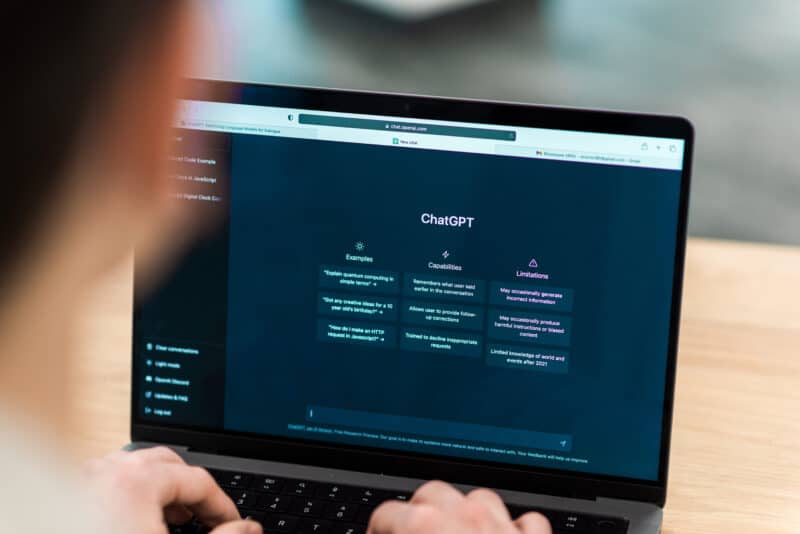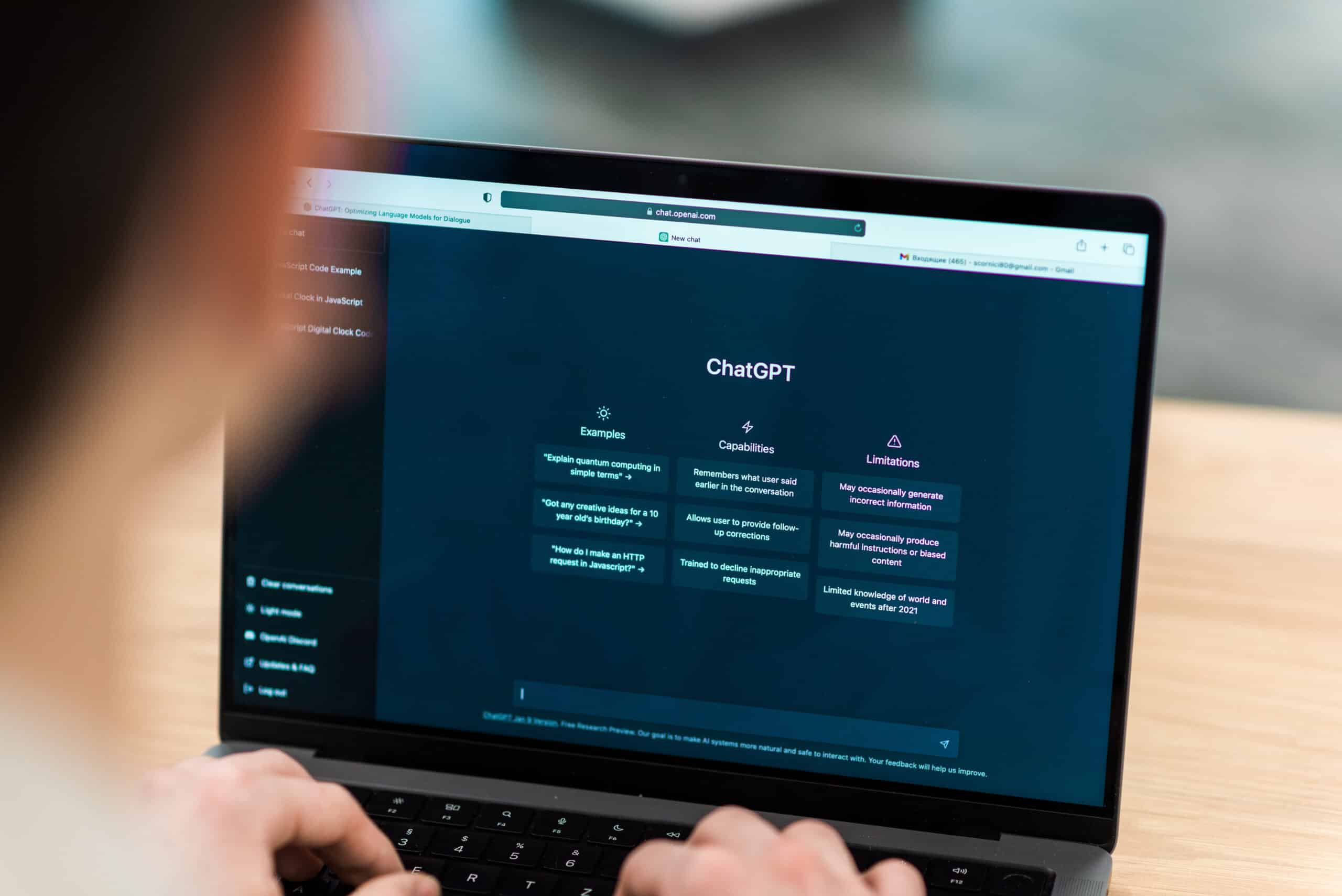 It is evident that in recent years universities have shown great interest in adopting the use of technology in order to solve the current problems facing academic education. The breakthrough in online and mobile education reflects a need for adaptation and the learning of new skills on the part of the student community and academic faculty. These changes are driven by the desire to promote better quality educational outcomes, as well as to improve students' technological skills. It is for this reason that one of the biggest challenges facing higher-education institutions today is the incorporation and use of technological tools in academic preparation.
In conclusion, artificial intelligence is one of the most promising areas of technology of our time. WriteWise has demonstrated how AI can significantly improve the process of academic writing while teaching the user how to write better quality texts. It is for this reason that WriteWise has become an invaluable tool for editing, proofreading and revising academic manuscripts.
The WriteWise Team is a dedicated group of specialists in academic writing, with vast experience in teaching and the publication process. The goal of our team is to impart valuable knowledge on a range of topics that will help students, researchers, and universities achieve their goals.
Check out these other publications
Do you want to learn how to use ChatGPT for Academic Writing?