Interview with Professor John Gurdon
Category: Interviews,Nobel Prize -
Tags: All Researchers,University Directors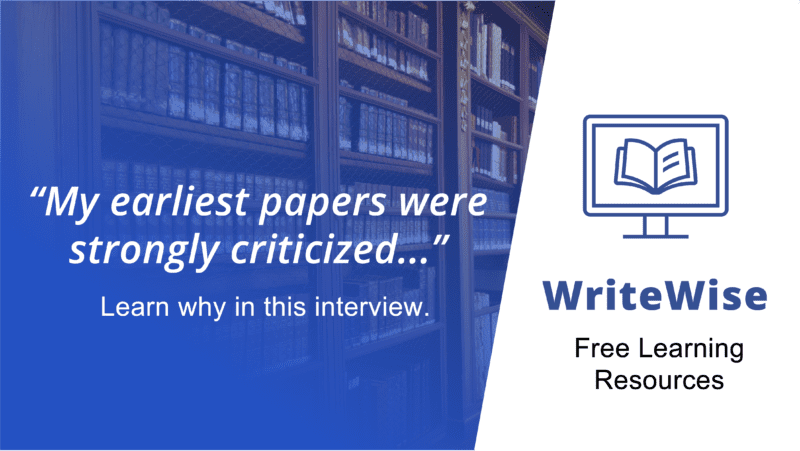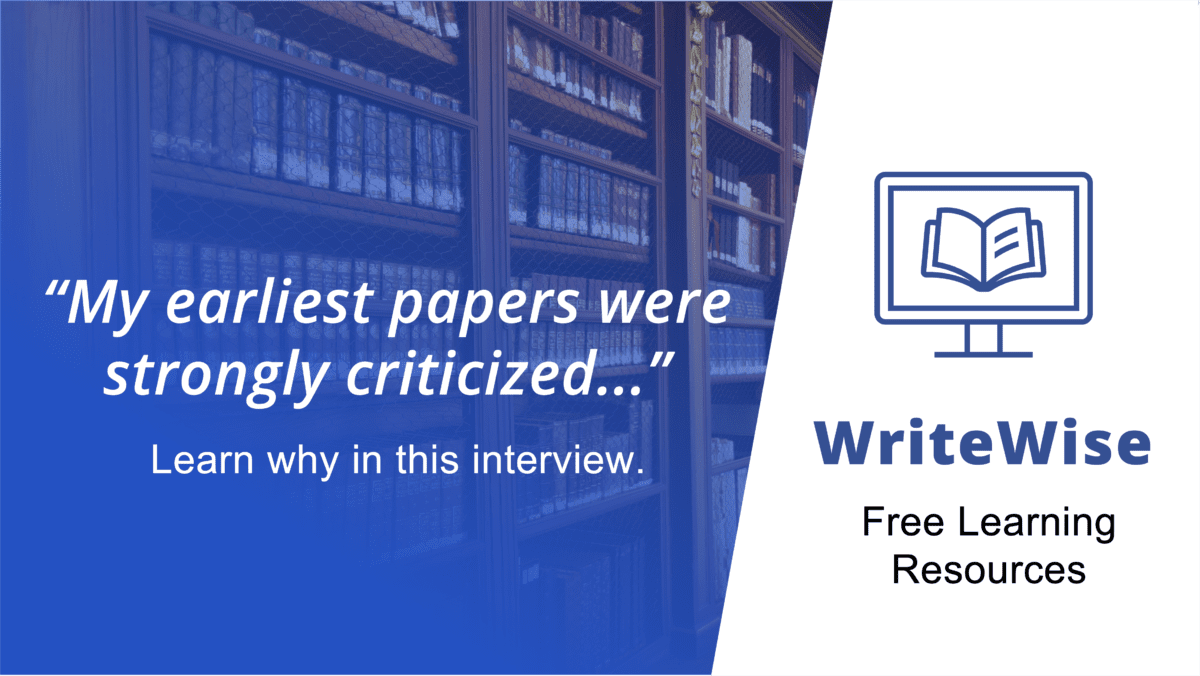 WriteWise exclusively had the great honor of interviewing Professor John Gurdon, 2012 Nobel Laureate in Medicine and founder of The Gurdon Institute, University of Cambridge, among many other distinctions. Professor Gurdon is the author of more than 250 scientific articles in prestigious journals such as Development, Cell, PNAS, Nature and Science.
In this interview Professor Gurdon gives you valuable tips on how to write and publish a good scientific article and do frontier science.
[WriteWise]
How did you convince funding agencies to award funding for your research? What tips do you have for students to effectively write a project proposal?
[Professor Gurdon]
I had no training for writing grants and had to learn the hard way. Nowadays the granting agencies give fairly specific information about the kind of way an application should be written and I follow these guidelines very precisely.
[WriteWise]
At The Gurdon Institute, University of Cambridge, do students have formal training in scientific writing
[Professor Gurdon]
No formal training in scientific writing.
[WriteWise]
Which of your own papers do you consider exemplary for its writing and science that you would like to suggest to students as reading material?
[Professor Gurdon]
One of the papers I enjoyed writing and feel was reasonably successful is: Gurdon, J.B. (2006) From nuclear transfer to nuclear reprogramming: the reversal of cell differentiation. Ann. Rev. Cell Dev. Biol. 22, 1-22. PMID: 16704337. Considering my lack of experience, I think some of my early papers were satisfactory and among these is: Gurdon, J.B. (1962). The developmental capacity of nuclei taken from intestinal epithelium cells of feeding tadpoles. J. Embryol. exp. Morph. 10, 622-640.
[WriteWise]
Considering that you were discourage at an early age (age of 15) in continuing in science by your schoolmasters, do you have any general advice for students who might feel frustrated that are not meeting their tutors expectations, that they are not publishing, that the experiments are not working?
[Professor Gurdon]
I was indeed discouraged at the beginning of my career, but felt sufficiently interested in science and in the problem I came to work on that I was prepared to work very hard and keep trying until finally success arrived.
Dealing with criticism
[WriteWise]
Every scientist who wants to publish their research knows they will have to undergo peer revision. When you first published your discovery on Xenopus nuclear transplantation and cloning, there was much criticism and scrutiny from the scientific community. How did you handle this criticism? Do you have any advice for students how to respond to peers who might be particularly scathing in their assessments?
[Professor Gurdon]
Yes, for 10 years, my earliest papers on nuclear transferring Xenopus were strongly criticized and many thought they must be wrong. To deal with the criticism I simply reported the results as they had been or were to be published and explained why I thought they were valid. Eventually this point of view prevailed.
The WriteWise Team is a dedicated group of specialists in academic writing, with vast experience in teaching and the publication process. The goal of our team is to impart valuable knowledge on a range of topics that will help students, researchers, and universities achieve their goals.
Check out these other publications
Do you want to learn how to use ChatGPT for Academic Writing?