Interview with Professor Ada Yonath
Category: Interviews,Other Experts -
Tags: All Researchers,University Directors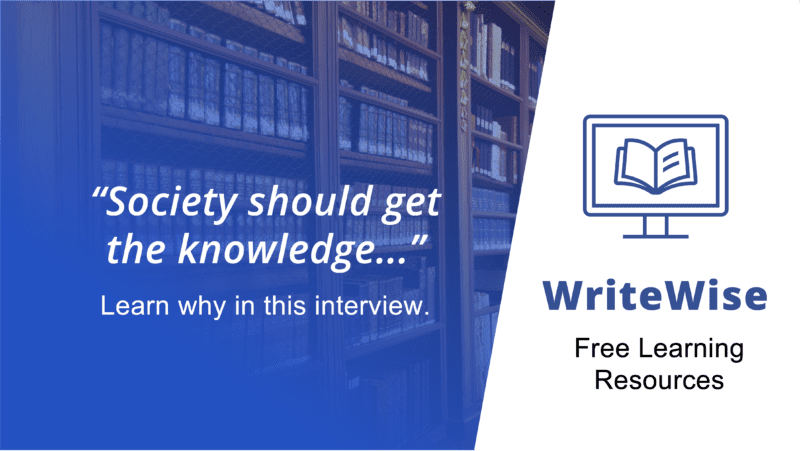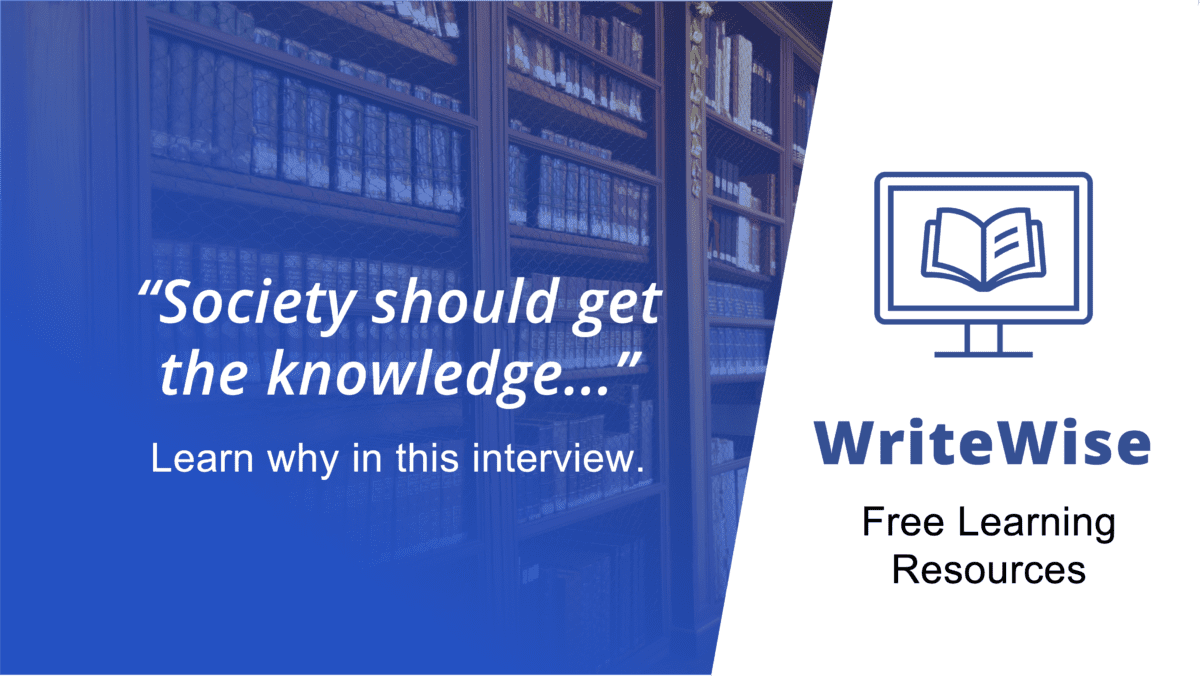 WriteWise had the honor and pleasure of interviewing Professor Ada Yonath, Principal Investigator of the Ribosome Structure and Function Group at the Weizmann Institute of Science in Rehovot, Israel and 2009 Nobel Prize Winner in Chemistry «for studies of the structure and function of the ribosome.»
Professor Yonath has published several articles in journals such as Nature, Cell, and The EMBO Journal. Professor Yonath is very humble in regards to her publications, admitting that others have more publications and more experience. Still, WriteWise is sure that her comments and advice will be of great value to students writing their own manuscripts!
[WriteWise]
We wanted to talk with you today so that maybe you could give advice to students on how to write papers.
[Professor Yonath]
But I don't even have 200 papers! I'm not joking, this is my weakest point!
[WriteWise]
But you have a lot more experience than many people.
[Professor Yonath]
Yeah, I have the experience of being rejected!…In publications, it was always my weakest point. And it was recognized like this, it's not only me; [it was also recognized by] the scientific community and students…
[WriteWise]
Well, your experience will be very valuable for students who also have a weak point in writing.
[Professor Yonath]
Well, first of all, if you're rejected, don't cry. Don't [become] depressed. Look at what you can do in order to [make the paper] better or look for another journal or do new science, but it's not a tragedy. Take it as a lesson.
[WriteWise]
A rejection is not personal.
[Professor Yonath]
[laughs] No, no, it may be personal!
[WriteWise]
[laughs] Well, a lot of people do take it personally when they get a very bad revision.
[Professor Yonath]
A lot of people need to be published for a promotion or [to get] hired, and this makes publication, gives publication the wrong direction. Publication should be sharing knowledge with the rest of the world. There should be no other aims except sharing knowledge, but it became a way for getting a promotion or getting a position, for being hired, or a tool for getting funding, and [through this, publishing] loses its real value.
[WriteWise]
The main point is to share.
[Professor Yonath]
It should be. Everything else can be nice pictures and nice things and nice contracts afterwards, but [publishing] should be for sharing knowledge. Society gave money for the research, society should get the knowledge…
[WriteWise]
So, have you heard that now any publicly funded project in the United States needs to publish open-access?
[Professor Yonath]
Yes. I am very proud when it is open-access. Society should enjoy what the study did.
How to write a manuscript
[WriteWise]
How is the teaching process in your lab? How do students learn how to write a manuscript?
[Professor Yonath]
Well, it depends on the student. Each student has their own view of how to write, what he wants to emphasize and the speed. I can't generalize. I require that every paper coming from my lab goes through me, and sometimes I correct it 7 or 8 times, and we discuss the points. It's not a one-man show.
[WriteWise]
Well, many students are not familiar with how to write a cover letter. Do you have any practical tips you would like to share with students on how to write a cover letter?
[Professor Yonath]
I think everything written, this and the paper, has to be correct and low profile, not "we are the only ones that did the best!" Things like this should not [be written], and the writer [should not think like this]…It helps to do good science, not to think about "how great I am" but how important is the question. Maybe the question [is more important] than the answer.
[WriteWise]
Do you have any advice for constructing the Abstract?
[Professor Yonath]
Focus on what was the question, on the problem that you wanted to highlight, or that you wanted to shine light on…
[WriteWise]
Well, to end on a funny question, do you happen to listen to music when you are writing? Do you listen to any particular style?
[Professor Yonath]
Yes, classical, like Mozart, or Beethoven, Tchaikovsky…But I listen all the time….Sometimes I also listen to talk shows…It should be either interesting or nice to listen to, otherwise it distracts me. Well, sometimes if it's interesting, it distracts me, but in small portions! [laughs]
The WriteWise Team is a dedicated group of specialists in academic writing, with vast experience in teaching and the publication process. The goal of our team is to impart valuable knowledge on a range of topics that will help students, researchers, and universities achieve their goals.
Check out these other publications
Do you want to learn how to use ChatGPT for Academic Writing?